The first question people ask is what do you need to take with you camping. The second thing to know is how do you not forget anything. The answer is simple. You make a list, and you check it twice. (Santa Claus is coming to town). Sorry. I couldn't resist.
Once you make your list, it's really handy to print it out and then laminate it. Then you can reuse it with a dry erase or water soluble marker. If you are really, really keen, get two thin pieces of plexi-glass, place your list between them, duct tape the edges (If you want a good chuckle, google images of duct tape), and you now have a makeshift clip board that you can reuse again and again. It can even be double sided if your list is long enough. Duct tape your marker to string and then to your plexi-glass clip board and you are really keening it up.
Now I guess you want to know what to take with you when you go camping. I make my lists in sections. Bedding / Equipment. Clothing. Toiletries / First Aid. Kitchen. Menu. Entertainment. If you have space to carry Rubbermaid totes, they make excellent makeshift tables while camping. And storage for your equipment when you get home, making your next trip planning that much easier.
Here is a starter list for you. There is a lot on the list, but it doesn't actually take up a lot of room. You will also have to tailor it to your own needs.
(If I figure out how to create a table, I'll put this in a table format for easy reading)
Bedding / Equipment
Tent

Tarp
Rope
Mat
Hammer / Mallet
Axe
Extra rope / stakes
Blow up mattress / air pump
Repair kit for mattress
Sleeping bag
Extra Blanket
Pillow
Screen Room
Folding Chairs
Barbecue / Stove
Charcoal
Propane Tank
Marshmallow roasters
Pie irons
Slow Cooker
Lantern
Flashlights / Batteries
Tool box
Swiss Army Knife
Cooler
Fire Starter
Work gloves
Firewood
Clothing


Socks
Underwear
Pants
Shorts
T-shirts
Sweatshirts
Jacket
PJ's
Rain Coat
Rain Boots
Swim Suit
Sneakers
Sandals
Hat
Toiletries / First Aid
Soap

Shampoo
Wash cloth
Towel
Brush
Tooth Brush
Tooth Paste
Mouth wash
Razors / Shaving Cream
Toilet Paper
Feminine products
Deoderant
Sunscreen
Bug spray
After bite
Band Aids
Polysporin
Tylenol
Prescription meds
Pepto Bismol
Tweezers
Benedryl
Kitchen
Salt Pepper

Sugar
Flour
Spices
Cooking oil
Tinfoil
Forks, knives, spoons
Potato peeler
Plates, bowls, mugs, glasses
Salad bowl
Cutting board
Zip lock bags
Paper towel
Pot Holders
Pots / Pans
Garbage Bags
Recycling Bags
Spatula / Tongs
Table cloth / table clips
Lighter
Can opener
Ice
Cleaning
Dish cloths
Dish pan
Dish towel
Dish soap
Broom / Dust pan
Laundry Soap
Clothes pins
Rope for clothes line
Entertainment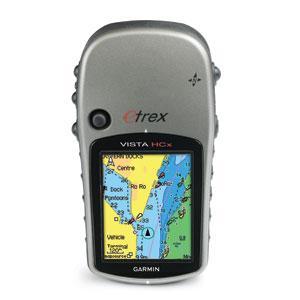 Cards
Crib board
GPS
Radio
Camera
Compass
Fishing Gear
Frisbee
Washer Toss
Books / magazines / puzzle books
Guitar / Songbook
The next thing I do is make a menu list. Don't forget to take it with you or you may forget you intended that pound of hamburger for meatloaf instead of hamburgers, like I did last weekend.
Here is my list from last weekend. (I tried to keep our prep time down because we were actually working and not camping.)
Friday supper: Hot dogs
Snacks: Chips, Grapes, carrots, celery, marshmallows
Saturday Breakfast: Cereal, Pop tarts, toast, milk, juice, coffee
Saturday lunch: Ham sandwiches
Saturday supper: Slow cooker meatloaf
Snacks: Cheese, pepperoni, marshmallows
Sunday Breakfast: Bacon, eggs, bbq potatos, toast
Snacks: Fruit, veggies
Make a list of everything you need to pack or buy from your menu.
Put gas in your car. Don't forget the beer. And you are off camping for the weekend. If you do end up forgetting something, stop by the camp store. We try and have a few things that people tend to forget on hand.